This isn't some hippy dippy "cheesy" sauce mixed in with noodles, trying to pass as something that might be somewhat similar to something that resembles Mac and Cheese.
This Mac and Cheese is the ultimate vegan Mac and Cheese. I have been told time and time again that it is the best vegan mac out there. If you want creamy, dairy tasting mac and cheese, look no further.
This is a super old recipe that I created, back when I was cooking with oil and vegan butter. For a totally Whole Food Plant Based Mac and Cheese, this one is the best on the planet. 
Whatever Mac you decide to make, tell us what you think, over in our private Facebook group!

Extra Creamy Vegan Mac and Cheese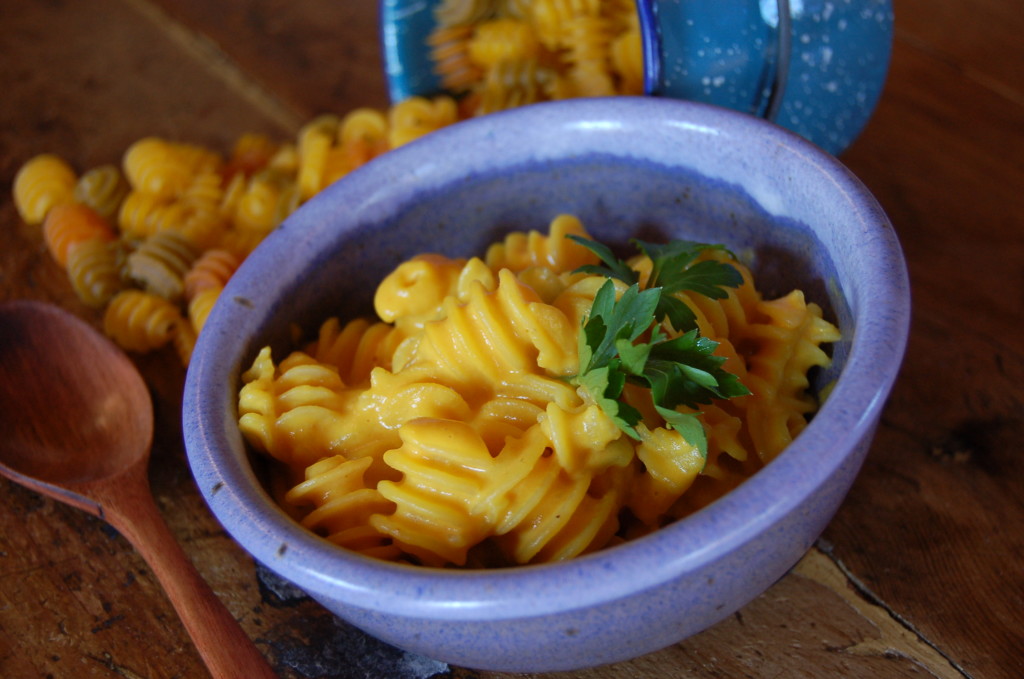 Serves 4-6
gluten free if using gluten free pasta
soy free If using soy free Earth Balance
nut free
What You Will Need
1 russet potato, peeled and cut into bite-sized pieces (1 1/2 cups/ 240g)
1 cup carrot, cut into 1/2 inch rounds (130g)
1/4 yellow onion, diced (1/2 cup/ 65g)
2 cups water (470ml)
1/2 cup Earth Balance spread (72g)
1/2 cup nutritional yeast (40g)
1/2 teaspoon turmeric
1 teaspoon salt (6g)
3 tablespoons canned coconut milk, the full fat variety works best (45ml)
3 turns fresh black pepper
1 box (8 oz. / 227g) gluten free pasta (Garden Pagodas quinoa pasta by Ancient Harvest is my fave), or regular elbows.
Parsley for garnish
Cheese Sauce
Place potato, carrot and onion in a pan,cover with 2 cups of water and simmer for 20 minutes with the lid on.
After 20 minutes, turn off heat and add Earth Balance spread, nutritional yeast, turmeric and salt. Stir to combine until melted (DO NOT discard the water, keep it in the pan 🙂
Pour mixture into a blender and blend until creamy and smooth, about a minute on medium. You may need to scrape the sides down from the blender a couple of times for everything to get incorporated.
Add coconut milk to the blender and continue to blend until mixture is creamy throughout.
Leave in the blender for now.
Pasta
Cook pasta according to the directions on the box.
Strain pasta and rinse with cold water to stop from cooking. Return to pan.
Turn heat on very low and pour cheese sauce over pasta.
Add black pepper and stir to combine.
Turn off heat and serve.
Garnish with parsley.
Note
It will seem like a lot of cheese sauce compared to pasta.
The pasta absorbs quite a lot of sauce so I like to err on the side of too much sauce rather than too little.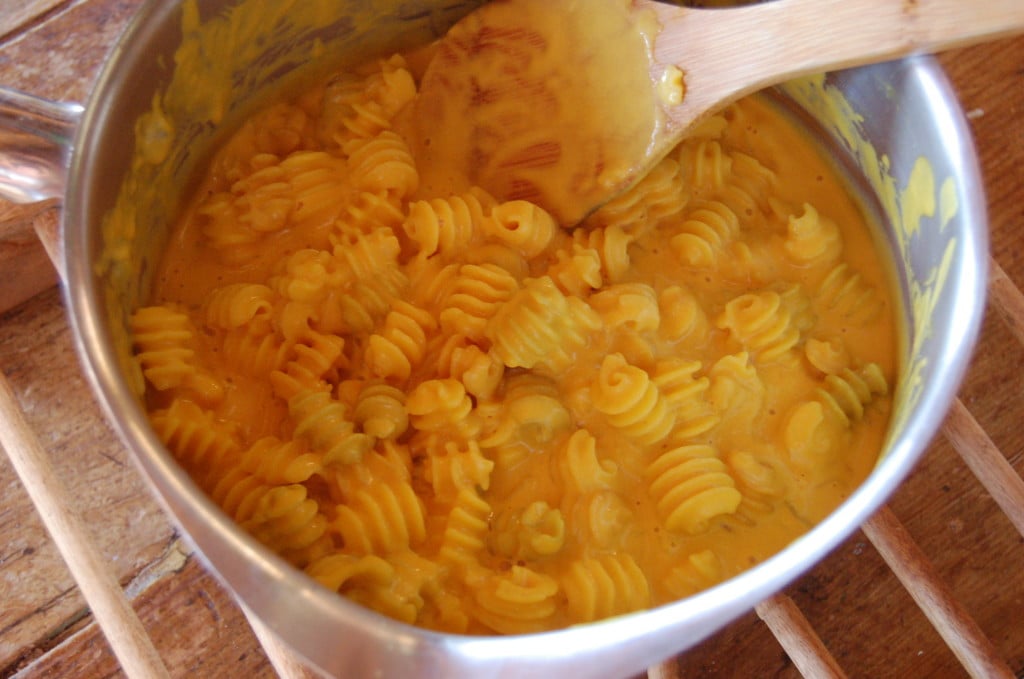 Do you like whole food plant based recipes that don't taste like Birkenstocks? sign up for my Saturday emails here (think of them as the perfect start to your weekend. I will also hook you up with my free recipe ebook when you sign up. Can you feel the love?)
Peace out, lovers.
xo
Molly