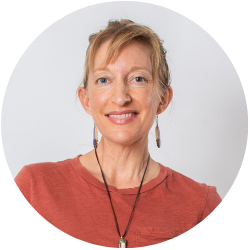 Molly is the co-Founder and CEO of Clean Food Dirty Girl. She is also a certified Life Coach.
Molly grew up in New Mexico in the '80s. While her parents hand-built their home out of mud, straw, and rocks, they lived in a Teepee and made do without electricity, indoor plumbing, or hot water.
Molly's rugged and unconventional upbringing made her innovative, appreciative, and always humble. She has never eaten meat in her life.
Molly quit drinking and smoking in 2015 after a long-running addiction to alcohol and cigarettes. She knew she was capable of having a life beyond her wildest dreams, and that's exactly what she built for herself after she got sober.
She lives on Maui.
Sign up for Molly's Sweary Saturday Love Letters here.
WTF Podcast and pretty much any girl-with-guitar-music from the 90s.
This is a dumb question that I came up with. How to choose just THREE?? Right now, I would say Savory Butternut Squash Lasagna from the #Cornucopica Wizard Plan (holy hellllllll it's good), Island Vinaigrette is in heavy rotation, and the Italian Baked Tofu from the #Stuffed Wizard Plan is the best baked tofu I've ever had in my 4 decades of life (and I grew up eating tofu!).
Because we get to help people eat more plants!
Plus, our community is filled with some of the most incredible humans on the planet.
And our Dirty Team? Well, if I had to hand select 20 or so people to be stranded with me on a desert island, it would be our team. Between us we would figure out a way to get off the island to safety, while eating really yummy plants and laughing while we figure it out.
My patience and perseverance. My ability to look inward.
Eating plants brings me joy every single day. When everything else goes to shit, I know that I will find some joy in eating a salad, a piece of ripe fruit, or a yummy CFDG recipe. Batching plants every week gives me a consistent routine that I can count on. Creating and testing new plant based recipes lights me up. Going to the farmer's market and the grocery store is something I enjoy because I get to pursue all the beautiful plants. Eating plants is part of who I am and as a bonus, it keeps me healthy, strong and energized as I happily step into the second half of my life.