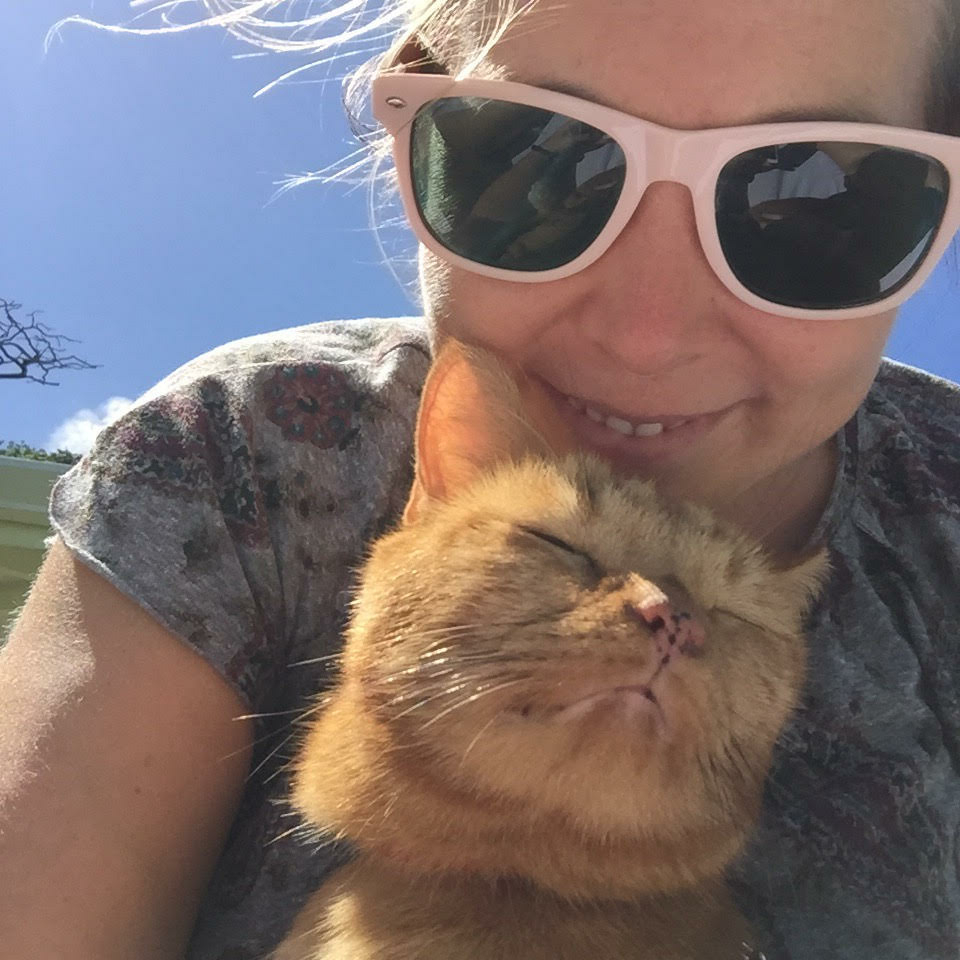 Jill grew up in the Deep South, then spent 20 years living in and around the Boston, MA area. In 2018, she sold almost everything she owned and moved to Costa Rica. Now she lives on a lake with her soulmate kitty and her two asshole kittens.
Jill first found Clean Food Dirty Girl in late 2016 through her Facebook friend, Lyndsey Hafer-Williams, and knew immediately she'd found a group she loved being part of.
Cooking became a great love and favorite hobby, and eventually, it morphed into a fun job-that-never-feels-like-a-job when she became a Facebook Moderator for CFDG.
I make some variation of the Chickpea Smash a couple times a month; there's always some Queso Blanco in my freezer; and the Maple Tahini Cookies have taken up residence in my brain. (But only picking 3 is HARD!)
Because it gives me the chance to be part of a team of fierce, fun, fabulous, thoughtful, talented women AND because it gives me the chance to help and be a cheerleader for all the Dirties in the FB group.
My friends seem to value my opinion and that means a lot to me; I think I also have a pretty decent sense of humor if I may say so myself.
I feel better, body and mind, when eating WFPB. But finding CFDG helped me find a true love for cooking and gave me confidence and creativity in the kitchen – for this I will be eternally grateful.