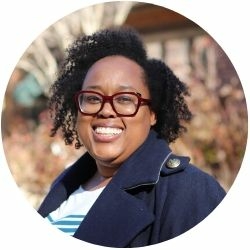 Erica is a wife, mom, accountant, and self-proclaimed chef!
Born and raised in Atlanta, GA (the true Dirty South) she enjoys all things numbers, food, travel, sun, and water. A teen mom at 14, she decided to use her early life experiences to motivate herself and others to live a fulfilled life, regardless of past circumstances.
Due to her humble and unconventional past, she has built a life of servitude. She is living her purpose of serving others and their businesses while creating a life of freedom, fun, and fullness.
Erica currently resides in a small suburb outside of Atlanta, GA.
Smoky Collards, Black Bean Soup, and Cheese Sauce.
It's a community of strong, bad-ass, smart, beautiful women.
Energy, focus and feeling GREAT overall.