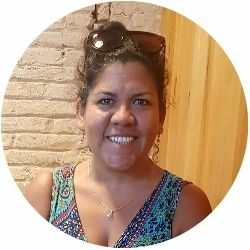 Carla is Peruvian and let life take her to Barcelona, Spain, where she enjoys sunny days and the quietness of her town.
She's curious and loves learning. She likes walks, podcasts, and Murakami. She's ambidextrous and never combs or brushes her hair.
She went vegetarian almost 10 years ago and has since transitioned to a plant based way of eating and living.
Various podcasts, sometimes playlists suggested by Spotify (hurray for algorithms!).
African Peanut Stew, Chocolate Peanut Butter Swirl Nice-cream, and anything cheese sauce.
It helped me connect with the real needs of my body.