There is nothing as refreshing as coconut water.
Coconuts grow where it is HOT and has high levels of humidity (70-80%+). With heat and humidity, comes sweat and loss of bodily fluids throughout the day. So it makes sense that coconuts provide the exact nutrients that we need when we are hot, sweaty and in need of some serious thirst quenching hydration!
Don't you love the perfectness of nature? (or as Dwight from The Office would say, "Perfectenschlag") Here is a super simple recipe to hydrate you while giving you energy AND tons of antioxidants to boot.
Oh, by the way, did you know that coconuts contain more potassium that bananas ounce per ounce? Well, they do.
Refreshing Coconut Berry Smoothie
Makes 1 quart
WHAT YOU NEED
2 cups coconut water
1 cup frozen blueberries
2 cups fresh spinach
1 frozen banana
1 tablespoon chia seeds
Squeeze of lime juice
HOW TO DO IT
Place all ingredients into the blender and blend until completely smooth.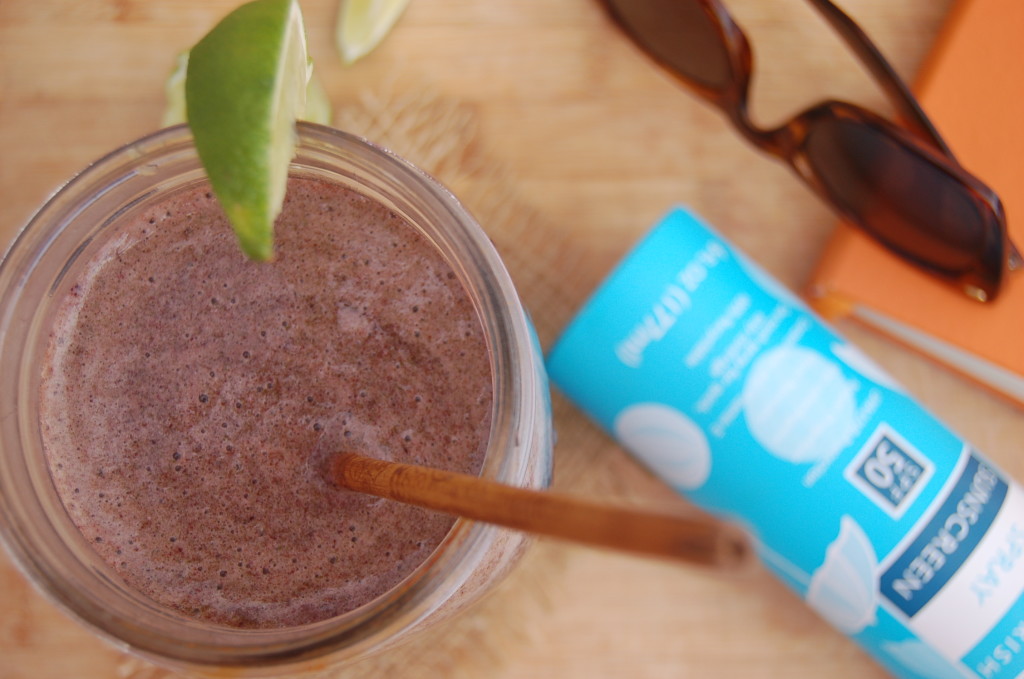 Are you grooving to my jam? Sign up here for my Saturday emails and free Plant-Based recipe ebook. Pucker up!
xo
Molly