You yearn for change.
You dream of change.
You can taste the sweet essence of change dripping down your chin.
A long fast, a sweaty class, a clarifying cleanse, a pole to dance on.
A prescription pill to ease the pain, a surgical quick-fix, another chiropractor to make your bones sing.
All the while your body
and your mind
It's inflamed, it's in pain, it's carrying around the burden that has become your life.
And it's screaming at you to stop.
It's begging you to put the weight of your life down.
It's time to get up.
It's time to show up.
There is no magic pill.
There is no next best thing. There is no secret potion.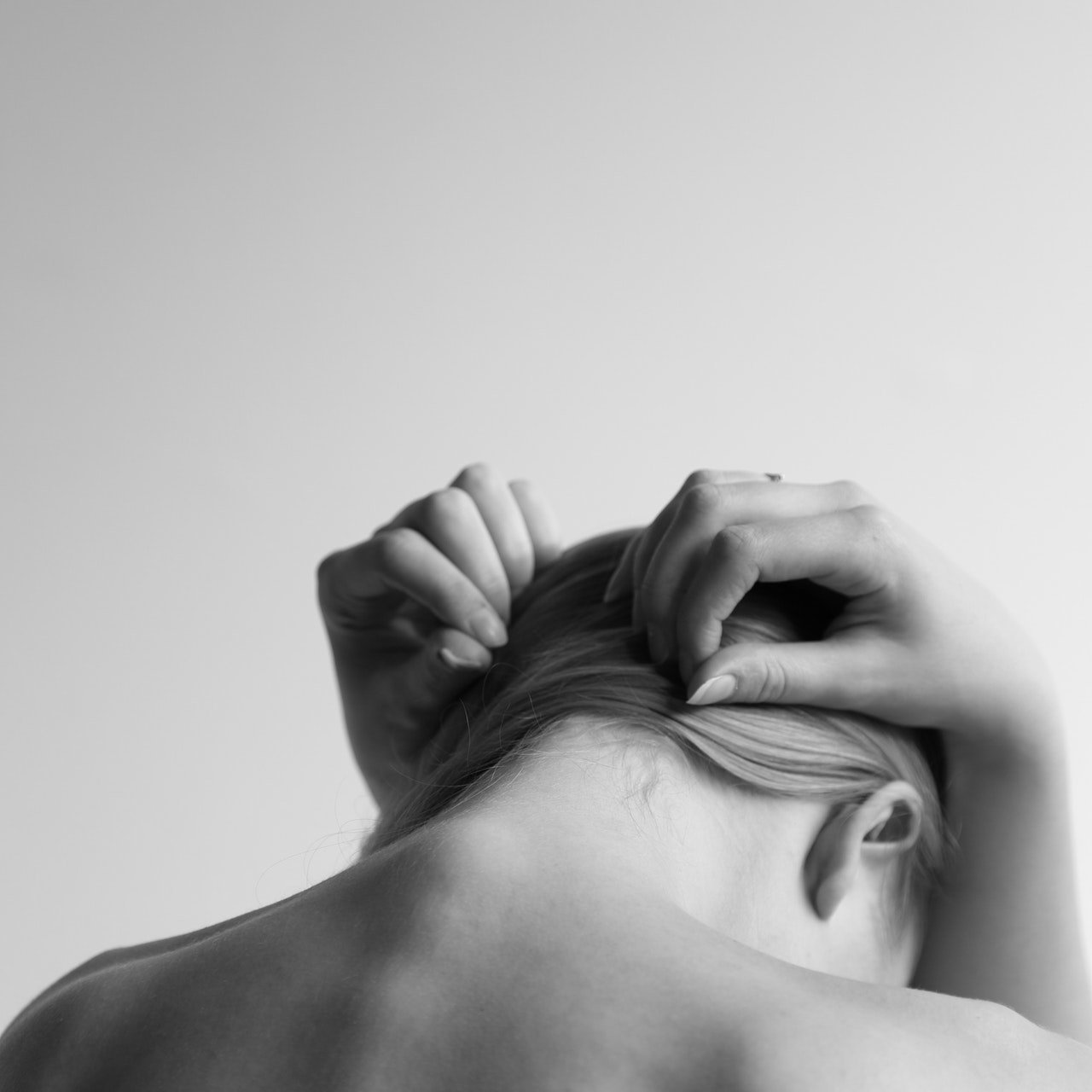 There is YOU.
Powerful, capable, loving, miraculous you.
And that
is all you will ever need in order to change.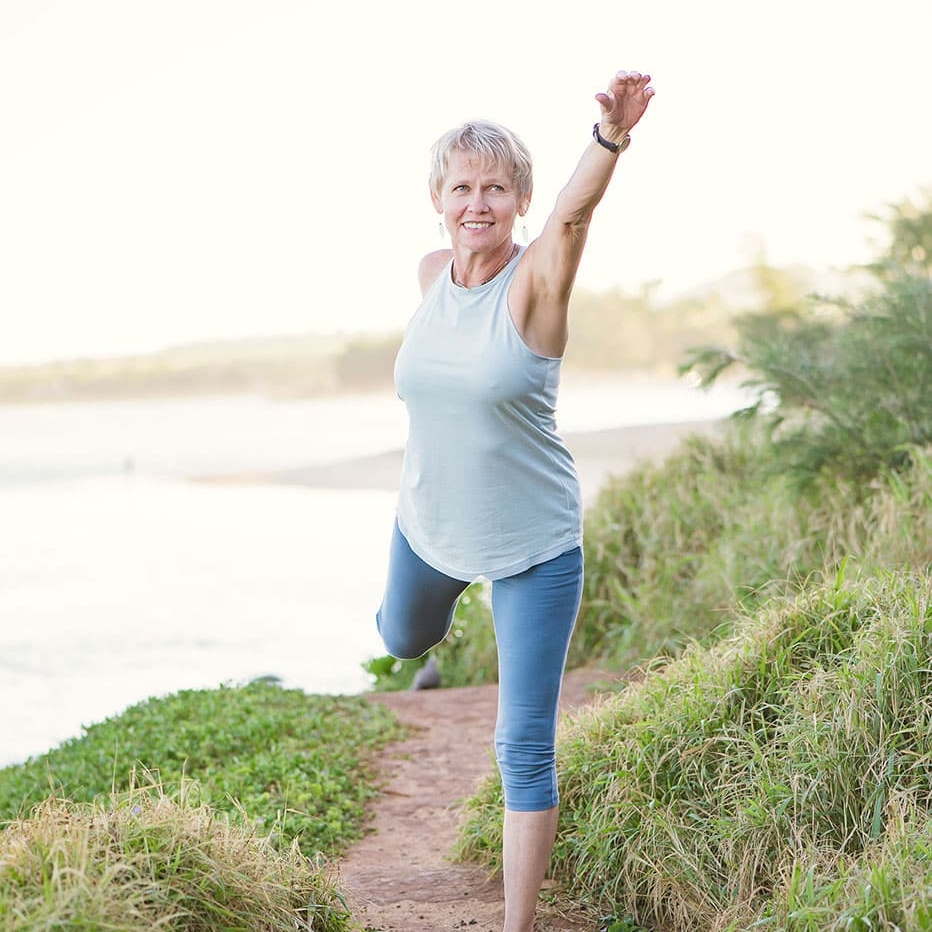 Own the knowledge of your splintered soul and dance with the wisdom of your fails.
Face your issues. Don't run.
Look at your difficulties.
Don't pretend they aren't there.
Play in the moonlight with your mistakes and dance in the churn of your challenges.
It's time to be in awe of your life.
It's time to write yourself a new damn story.
Food is what fuels the body.
Movement is what makes it go.
And YOU are the only one who has the power to lift yourself up and take off.
Lighten up is a self-guided, digital program that will teach you how to move and eat that will propel your life.
We need it to survive and we all have our own unique story, relationship, and emotions around it.
Maybe we count it, maybe we portion it, maybe we try to eat less of it. Maybe it soothes us, maybe we're really fucking confused by it, maybe we're not inspired by it. Maybe we get no joy from it, maybe we love it and hate it in equal measure.
What matters is that what you eat the majority of the time are foods that nourish your body and soul. The foods that nourish you most are whole plant foods. Every plant food is made up of a unique chemical structure, loaded with different combinations of vitamins, minerals, antioxidants, fiber, and phytochemicals. All the nutrients from all the different plant foods work together, synergistically, inside the body to keep you healthy and strong.
This isn't about being perfect.
This is about being realistic and naturally gravitating towards nutrient dense foods the majority of the time.
This isn't about deprivation.
This is about finding deep joy from the simple act of eating.
During this program, you will be cooking and eating healthy plant-based foods. You will be batch cooking and you will be drinking green smoothies and green juice. There are no powders, pills or supplements that you have to buy. This is about you preparing your own nutrient-dense, whole plant food.
You will be following weekly meal plans and you will put into action loads of healthy behaviors around eating that have nothing to do with food.
In order to be healthy, we all have to move. Movement is one of the main keys to keeping our bodies open, strong, and dis-ease free. We all move but many of us move incorrectly because we don't understand the physiology of our beautiful body or we don't move enough.
You may spend too much time at a desk or in front of the TV, move slowly because you hurt, or go to the gym and pound it out on a weekly basis. Perhaps you run every day, or maybe you feel so depressed you barely move or hurt so much that just the thought of moving seems unbearable. However you move, you need to do it with the awareness of how your body works.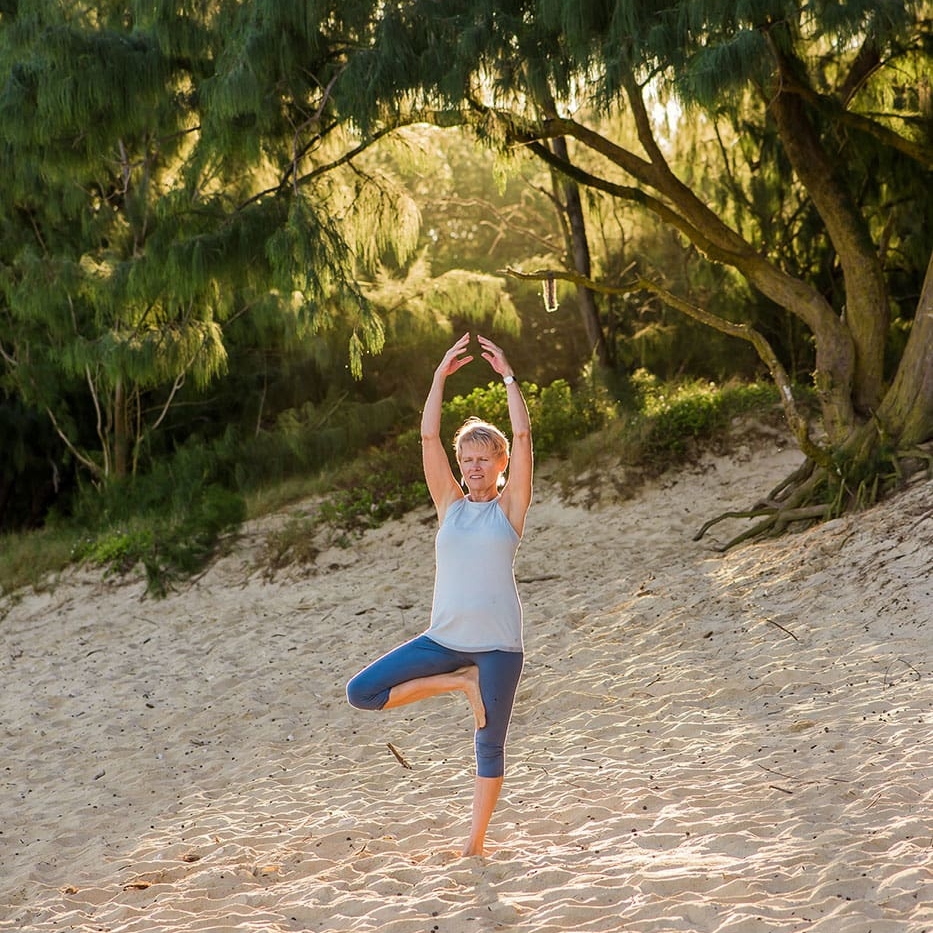 Your body is your temple, your house that holds your energy. Just like a house, it needs to be cleaned, maintained and loved. When you don't understand your body, you can move in ways that block your energy from flowing in, around, and out of your being. Blocked energy can create dis-ease, injuries, accidents, pain, tension, tightness, heaviness, weight gain, and an overall sense of feeling "not right."
Moving with consciousness
allows you to understand where you are holding energy, why you're holding on in that particular spot, and how to remove the block to get your energy flowing again.
When your energy flows smoothly and easily in your body,
you'll feel light and free.
You grow strong and able.
Flexible and bendy.
And as your body opens, your mind and spirit open as well. Open movement creates a free, fluid life of love and joy.
The movement portion of this program is a unique combination of stretching, myofascial release and gentle muscle building using your own body weight. It also focuses on the energy of your body. It is much different than going to a traditional yoga class or exercise class and you won't find anything else like it.
Feeling tired and anxious a lot of the time.
Feeling isolated and alone and backing away from other people.
Not fully participating in life.
Feeling uncomfortable and heavy.
Always in your head and never in your body.
Beating yourself up for not being perfect.
Feeling inflamed and hurting all the time.
Not being able to enjoy the things you used to enjoy.
Never feeling worthy of good things.
Shame and guilt for not being where you thought you would be at this point in your life.
Aches and pains that pop up out of nowhere.
Being sedentary and unmotivated to get up and move your body.
Extra weight that doesn't want to let go of your beautiful body, no matter what you do.
Feeling like you just don't care and nothing will ever change.
Feeling like something is missing, yet constantly numbing out with food, TV and your phone.
You don't have to
try to change.
All you need to do is open up and allow change itself to naturally carry you to a beautiful place you've never been.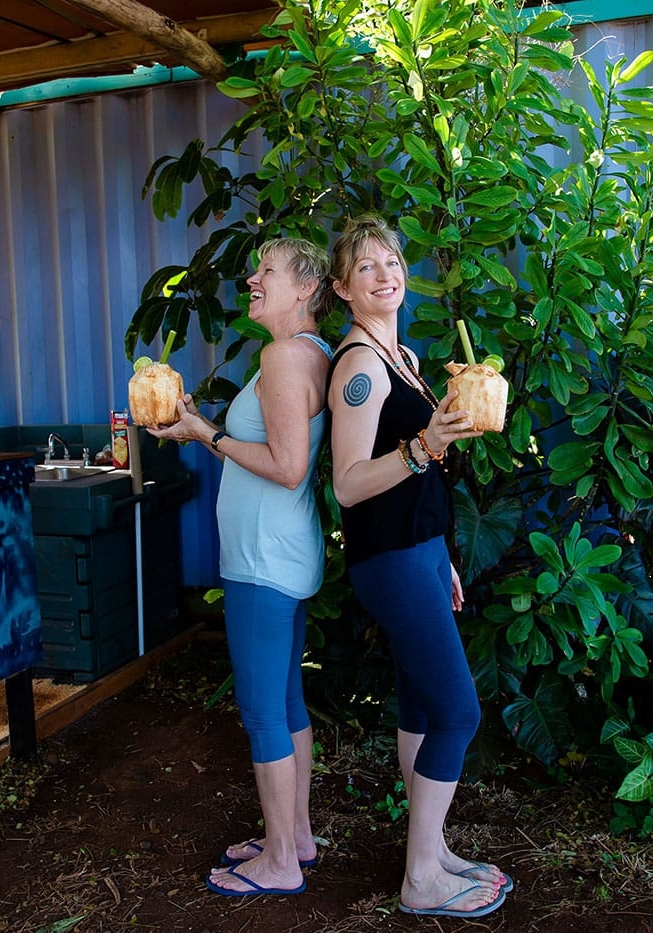 When you combine food and movement in the way we have in Lighten Up, the food reinforces the movement and the movement reinforces the food. They dance together like the sun and the moon, making sure you are always taken care of.
This is your new anchor. Your solid foundation. The sturdy place from which you can handle anything in life, even the really, really shitty things.
Why is it so important to eat plants?

Green juices or green smoothies. Should I be doing this and how?

What happens to my body when I don't have a movement practice?

How do you reset your hunger scale?

How does movement return me to a better physiological condition?

How do you stop craving ALL the sugar and food that comes in a package?

How do you feel when you eat nothing but whole plant foods (like, really, really eat nothing but whole plant foods).

What is this "wagon" that everyone is falling off from and getting back on? And where is it going exactly?

How do I go from eating healthy because I feel like I should, to eating healthy because I honestly prefer it?

How do movement and food significantly decrease the aging process?

How does improving my posture change my life?

How can moving heal my body, calm my mind, and soothe my soul?
The essence of Lighten Up
isn't
a weight loss program.
This is a program to take you out of fear
and into love.
You will get to know your body intimately.
You will care for and nourish your body.
You will clear the energy blocks that keep you stuck and stiff.
You will find joy in your day-to day-life.
As a result, your body will naturally come into balance and show up for you exactly as you need it to. You will gain acceptance and strength and you will release heaviness and pain.
What people are saying about
Lighten Up
"Lighten Up is a gift. It is a gift of life, of choice, of inspiration, of movement, of satisfaction. In a world full of noise, this is the one program that breaks it all down into doable parts. For me, I needed a way to get back on track and lose the weight I had regained the previous year. With Lighten Up I was able to lose 32 lbs in 4 months. 
I was astonished at how the combination of information, movement, and motivation turned into real results. This program is better than anything I've ever tried. Life is glorious, my arms are wide open, and I'm ready to go full-steam ahead to chase down every dream imaginable! "
FROM OUR PRIVATE FACEBOOK COMMUNITY
FULL DISCLOSURE: These are not paid spokespeople. They are from our Lighten Up Private Facebook Community
Click on images to enlarge
Hear from those who went through
Lighten Up
Lighten Up is a
29-day self-guided program
that combines plant-based food and movement therapy.
Molly Patrick of Clean Food Dirty Girl and Michelle Andrie of Ageless Move More have come together to weave their expertise into a guided program, unlike anything you've experienced.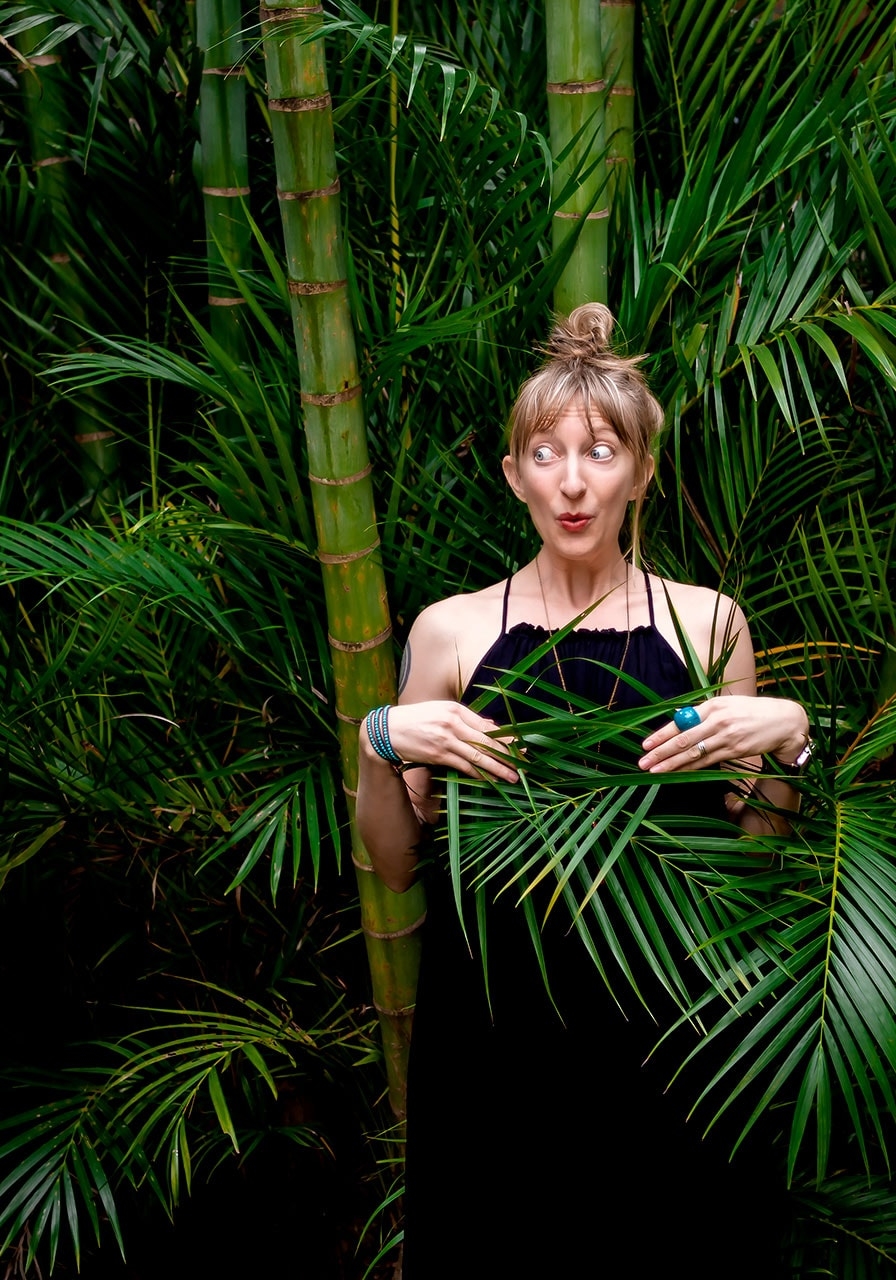 Molly specializes in the Whole-Food Plant-Based diet. She helps people eat more whole plant foods and less of everything else.
Molly has a certificate in Plant Based Nutrition from Cornell University in conjunction with the T. Colin Campbell Foundation.
What gets her hot is helping her thriving online community prevent illness and disease with the food they eat so they don't have to treat illness and disease because of the food they eat.
Michelle is a movement therapist specializing in the energy body.
She is an IAYT certified yoga therapist who's been guiding students, teachers, and clients to whole body healing for three decades. It was her own experience overcoming chronic lower back pain that motivated her to create her own unique practices that you will not find anywhere else.
Michelle has owned three successful yoga therapy studios, a yoga therapy retreat center, and a yoga therapy teacher training school. She offers her unique movement practice to help people experience a pain-free, vibrant, love-filled, ageless life.
Lighten Up is a
29-day self-guided program
Over 11 hours of video training

A personal online journal that you can download when you complete the program

Three weeks worth of Plant Fueled Meal Plans
Access to our Lighten Up Private Facebook group

(Exclusive to people who sign up for this program)

Personal online classroom

Impromptu Facebook Live Q&A Sessions
You can sign up for Lighten Up by Clean Food Dirty Girl
whenever you're ready
and start day one as soon as you sign up.