Goodbye to stumbling around your kitchen like a drunk stranger
(even though you're not actually drunk)
And hello to owning your kitchen with Jennifer-Aniston-confidence and 
preparing plant based meals with intention
You want to crave salad as much as you crave potato chips (spoiler alert, this is totally possible).

You're right handed, but when you get into the kitchen it suddenly feels like everything you do is being done with your left hand.

You are a visual learner and learn best from step-by-step video instruction.

You want to make a healthy whole food plant based lunch from scratch in less time than it takes to order and pick up take out.

You want some quick lunch ideas with step-by-step tutorials.

You're looking for whole food plant based meal ideas that don't have twenty hundred and three ingredients. You want simple, straight forward, easy, fast, delicious.

You've spent months gathering recipes, perfecting your plant based Pinterest boards, joining all the Facebook groups, reading every plant based blog, following all the hashtags on Instagram. And you have yet to make one. single. thing.

You've wished at least once that there was a whole food plant based cooking show with a sweary host who can't dance (but does anyway).

Your name is Jennifer Aniston.
Welcome to
Whole Food Plant Based
Kitchen Play
with Molly Patrick
Included with Plant Fueled Life
Unlike understanding your hormones, cooking plants in your kitchen doesn't have to be complicated. Your kitchen is a blank canvas. All you need is a little direction and a free pass to have fun and PLAY!
Come over to my house and pull up a chair. I won't just cook you lunch, I'll show you step-by-step how to do it, while spilling all my tips and tricks that I use on a daily basis.
Screw telling you, I'm going to SHOW you exactly how to cook simple whole food plant meals from scratch. All of the recipes are free of meat, dairy, eggs, oil, processed ingredients, and refined sugar.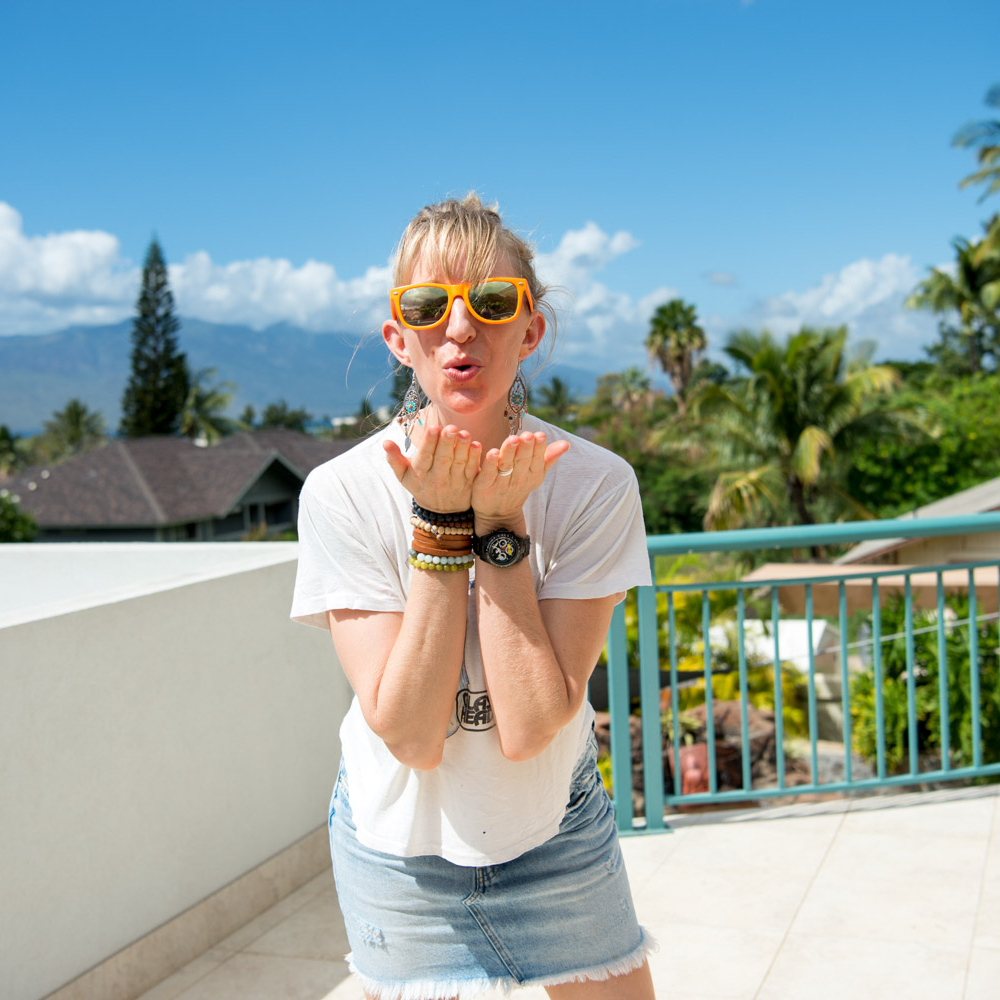 Immediate access to all 11 cooking video tutorials in Plant Fueled Life

Over 4 hours of video training

Whole food plant based recipe ebook with all the recipes from the videos

A tour of my kitchen and all my tips and tricks for making your kitchen a place you want to spend time in.
Welcome to
Whole Food Plant Based
Kitchen Play
with Molly Patrick
Here's what you will master:
In this video, I give you an inside look at my kitchen, and the things I use to make my day-to-day cooking easier and more comfortable. Get ready to make your kitchen your own little sanctuary!
Plant Based | Gluten Free | No Oil 
I've been eating WFPB for 2 years and I always think I know all there is to know, but Molly taught me ways to make it easier and so much more delicious. I am actually eating more veggies now!
Nancy Motisi
Even though I have been a Vegan (mostly Whole Food Plant Based) for 18 years, I still learned quite a lot of cool things from Kitchen Play. There have been many ah-a moments!
Debra Maslov
I found out I was not using my salad spinner correctly! So helpful! The greens cleaning and storage is something I have incorporated and use every week. The experience of seeing how Molly navigates her kitchen is priceless!
Holli Koterba
Kitchen Play was extremely helpful. I'm an accomplished cook, and I learned so many new things, Including more efficient methods for prepping and storing food! So valuable!
Pam Riesmeyer
I'm a visual person so these videos were super helpful! Watching how organized Molly is with food and seeing her make simple things like a smoothie, salad, and oats was very helpful. The basics is what I needed at this time so this was perfect. I love her personality!! And the swearing!!
Robin Thomas
I loved how Molly really invited us into her daily life and modeled possibility. I felt like I was in her kitchen! Kitchen Play helped me like home cooking again, after 35 years.
Sue Gelber
It served as a good reminder that anyone can create simple, easy plant-based meals.
Janet Heil
Learn more about Plant Fueled Life