A good split pea soup is a beautiful and happy thing. This version of split pea soup is not only satisfying, hearty and so good that you'll go back for seconds but it is also incredibly easy to throw together.
If you have 10 – 15 minutes in the morning you can prep everything, toss it in the slow cooker, leave for work and come back to a perfectly cooked dinner waiting for you. Easy Peasy!
Best Split Pea Soup Ever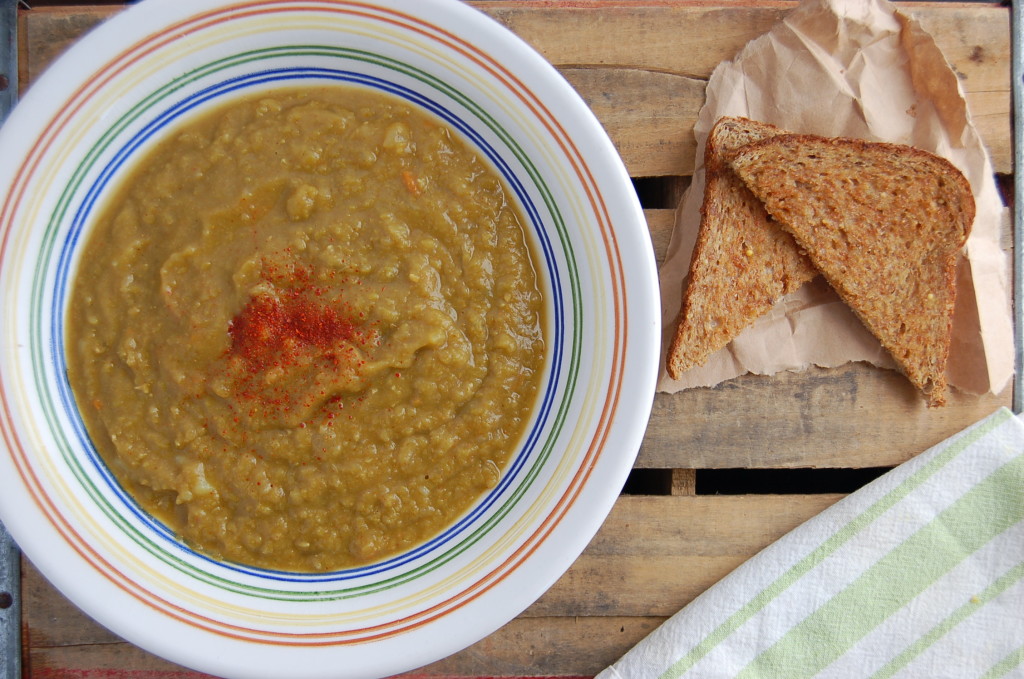 Serves 6 – 8
Gluten free
Nut free
Soy free
Here's what you need:
2 cups dry split peas (430g)
1 cup onion, diced (105g)
1 cup carrot, diced (105g)
1 cup potato, chopped (150g)
1 cup green cabbage, chopped (70g)
1/4 cup green onions, chopped (20g)
6 cups veggie broth (1.5 liter)
1 tablespoon curry powder (8g)
1/2 teaspoon cumin powder
1 teaspoon red chili powder (4g)
1/2 teaspoon salt
Black pepper and additional salt to taste
Here's how to do it:
Place all ingredients into your slow cooker and stir to combine.
Cook on low for 6 hours.
Toast a piece pf sprouted bread, slap some tahini on it and you have dinner!
Would you like more slow cooker recipes? Do tell and we will work on them and blog about them right here!
Are you grooving to my jam? Sign up here for my Saturday emails and free Plant-Based recipe ebook. Pucker up!
xo
Molly