Before I had an Asian girlfriend and spent time in South East Asia, my soups were always blended.
Creamy potato, velvety carrot ginger and my favorite, Butternut Squash Bisque.
When we first started dating, I would make my cute Asian girlfriend these blended soups and I would always get a lukewarm response from her, followed by her going to the fridge and finding some jalapeños, bean sprouts, watercress or tofu to put in it.
Things that made me go hmmmm…
It wasn't until the first time that I ate at a super dinky Asian noodle place with her that I pieced it together.
It was a cold San Francisco day and she told me that she wanted to warm up with some soup. Under the ill-looking green and blue hued blinding fluorescent lights and neon signs, she ordered a big bowl of steaming hot Pho.
When the bowl of "soup" arrived, it hit me: "Oh! You like your soup with things in it", I said.
It clicked. I now understood why she was always putting shit in my blended soups.
Mystery solved!
The first time that I went to Asia this point was really hammered in.
You'll find no blended soups in Asia. Anywhere.
Today I have a super quick soup recipe for you. I appropriately call it, 10 Minute Asian Soup With Things
Oh, and I only included the measurements as general guidelines. You don't have to follow them exactly. It's nearly impossible to screw this recipe up.
10 Minute Asian Soup with Things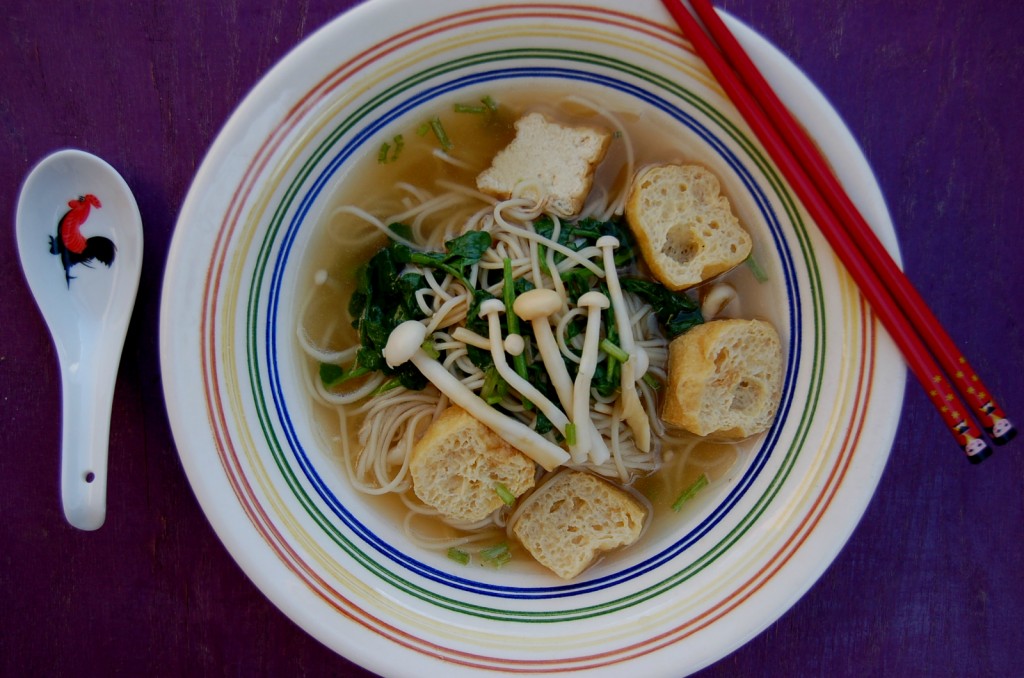 10 Minute Asian Soup with Things
10 minutes is all you need.
Ingredients
6

cups

of broth

1

package Asian noodles

170g

2

cups

mushrooms

125g, any variety

2

cups

of fried tofu

180g, cut in half

2

cups

of watercress

35g

White pepper to taste
Instructions
Heat broth until it comes to a simmer.

Add the noodles and cook for two minutes.

Toss in mushrooms, tofu and watercress and cook until noodles are soft, around 3 minutes.

Add white pepper to taste.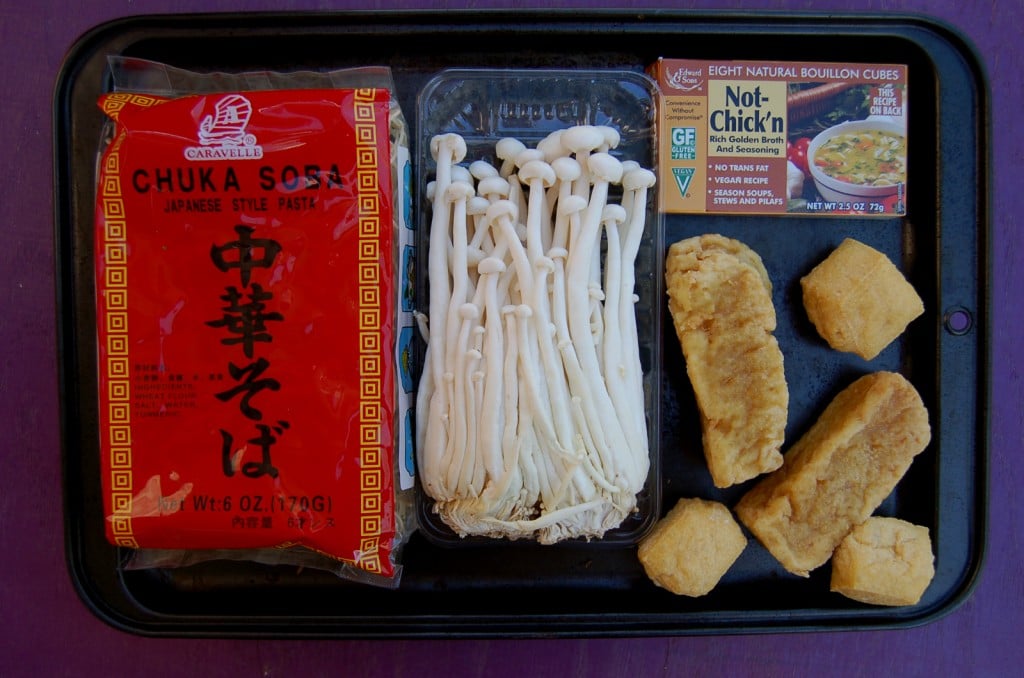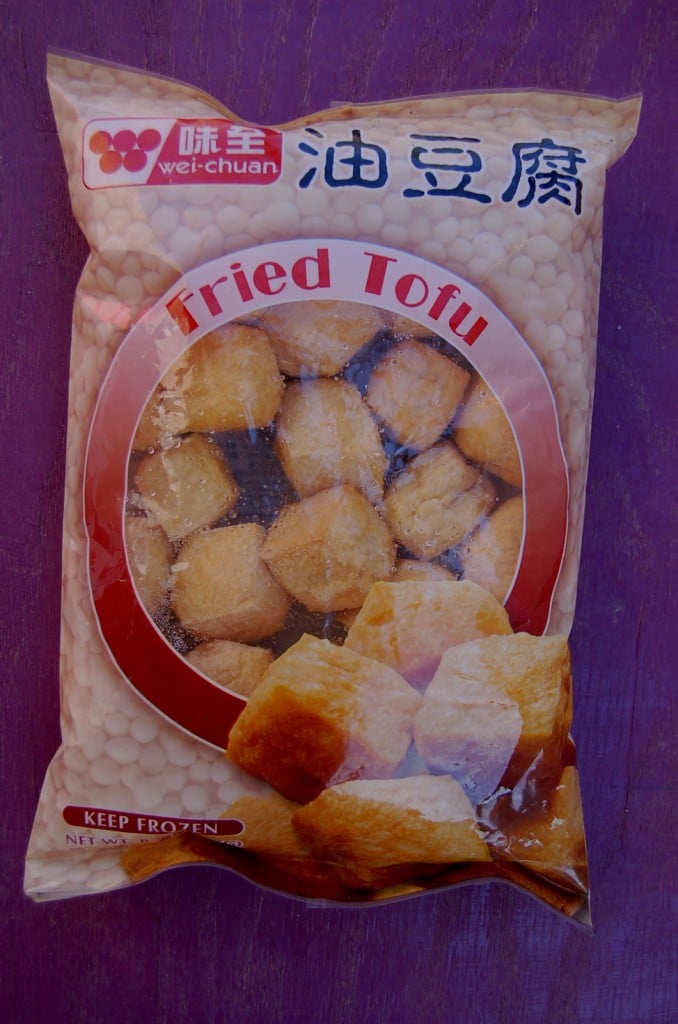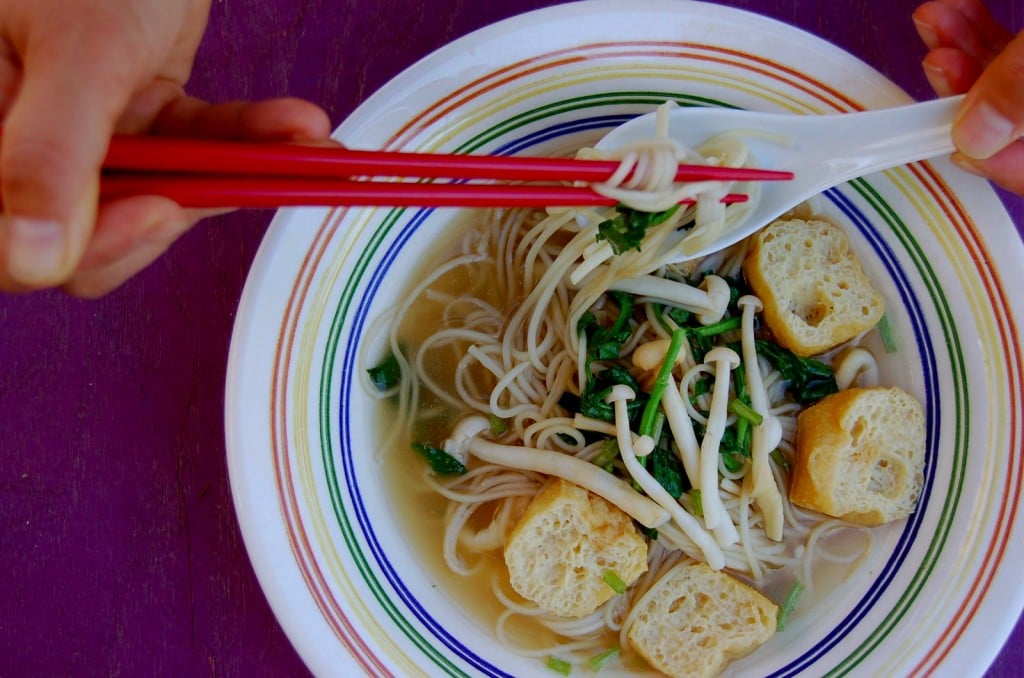 Are you grooving to my jam? Sign up here for my Saturday emails and free Whole Food Plant-Based recipe ebook. Pucker up!
xo