Is salsa served a pineapple cheesy? Maybe.
It's also very 80's, but you know what? This shit is fun to make, so throw on some Duran Duran and start chopping.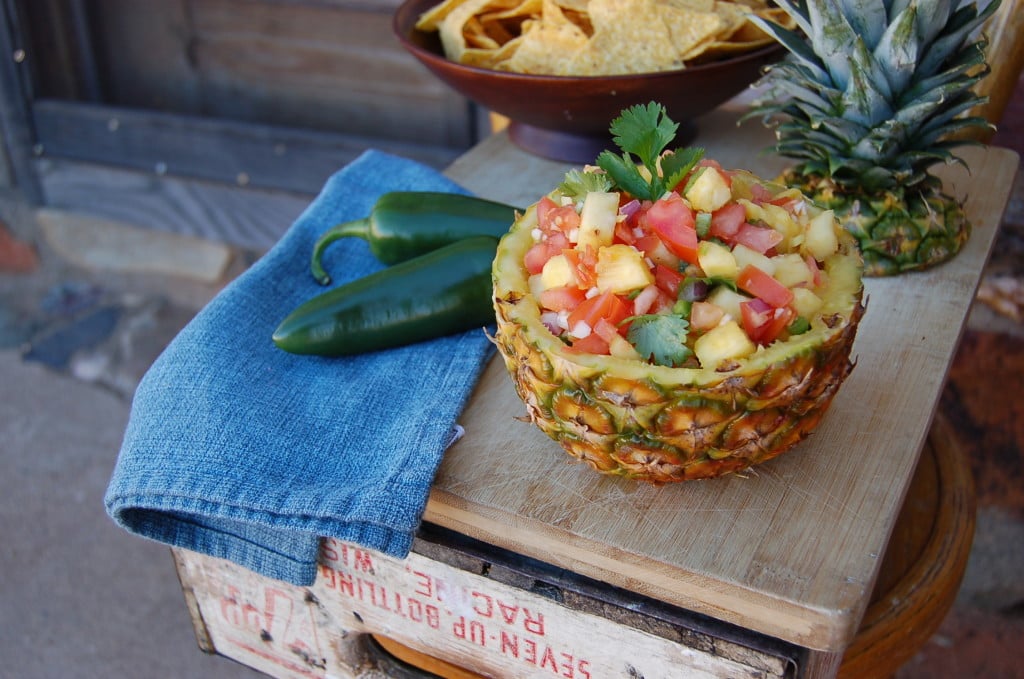 Serves 6-8
Gluten free
Soy free
Nut free

What You Will Need
3 cups pineapple, diced into 1/2 inch pieces (485g)
3 medium size tomatoes, diced (425g)
3 garlic cloves, minced
1/4 cup jalapenos, minced (30g)
1/4 cup red onions, diced (30g)
1/2 cup cilantro leaves (8g)
1/2 teaspoon salt (3g)
Juice from half a lime

Method & Making The Pineapple Bowl – See images below
Make the pineapple bowl by first, cutting the pineapple in half.
Take the bottom half and cut around the circumference of the pineapple as close to the edge as possible. Don't cut too deep because you don't want to puncture the bottom of the pineapple.
Cut a line through the circular section (again, not going too deep).
And then cut that in fourths. You will now have four sections that need taken out.
Use a large spoon to scoop out all 4 sections. You don't have to be too careful about getting out the chunks neatly, it is more important that you don't puncture the bottom of the pineapple.
You now have your pineapple bowl ready to go.
Make the salsa by mixing all of the ingredients together in a large mixing bowl.
Scoop salsa into the pineapple bowl and serve with corn chips.
1. Cut Pineapple in half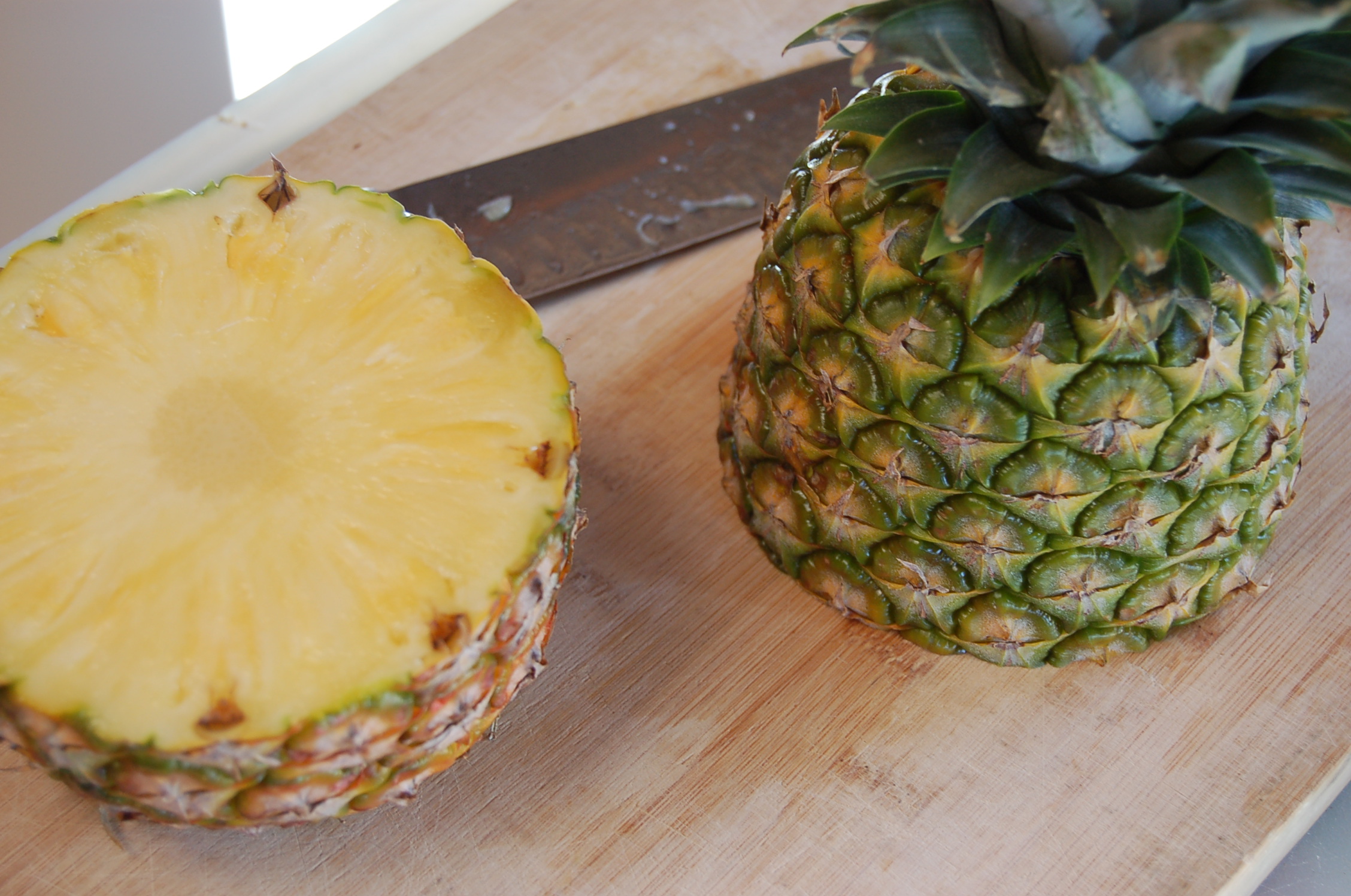 2. Cut out circumference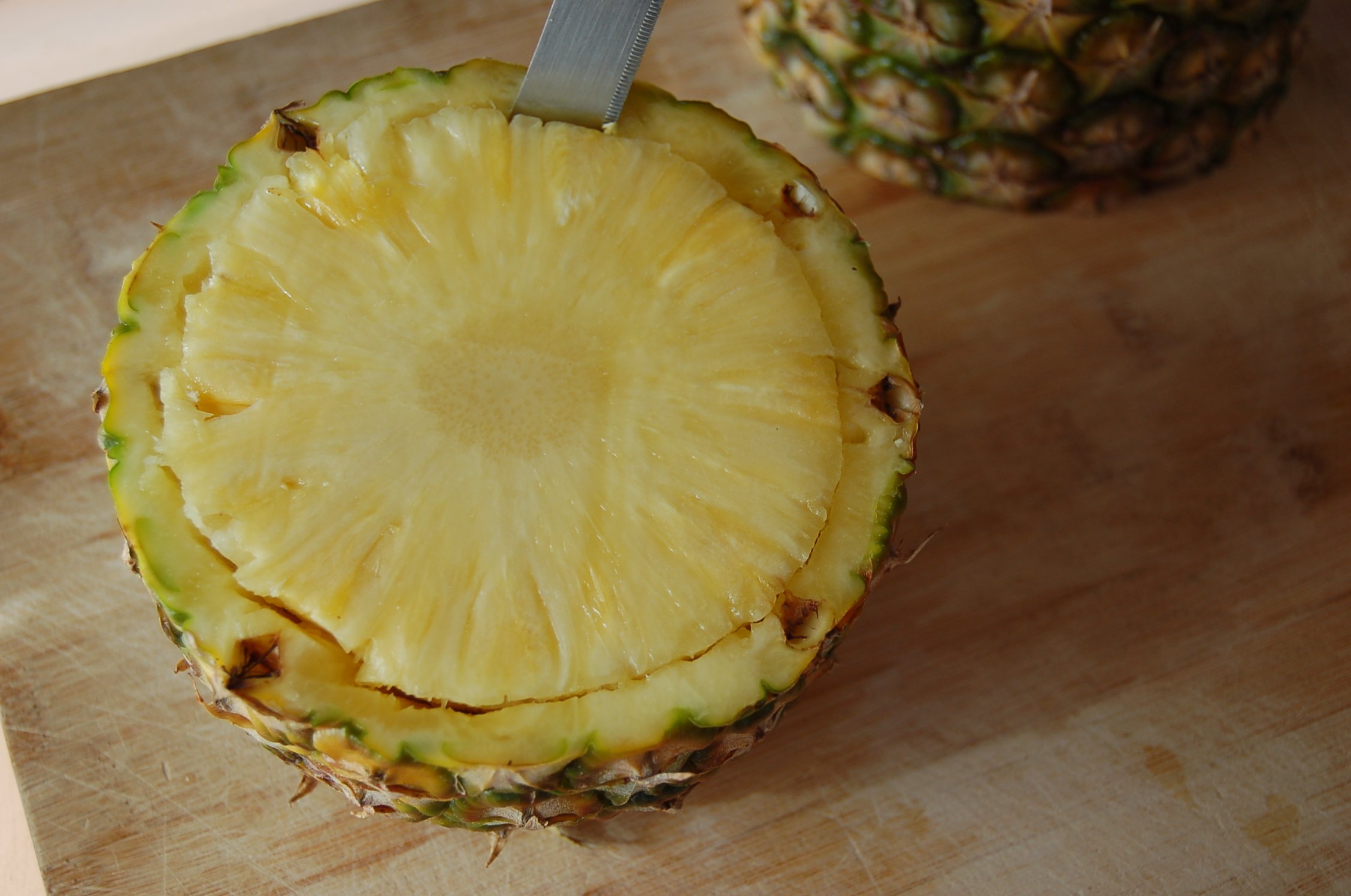 3. Cut in half again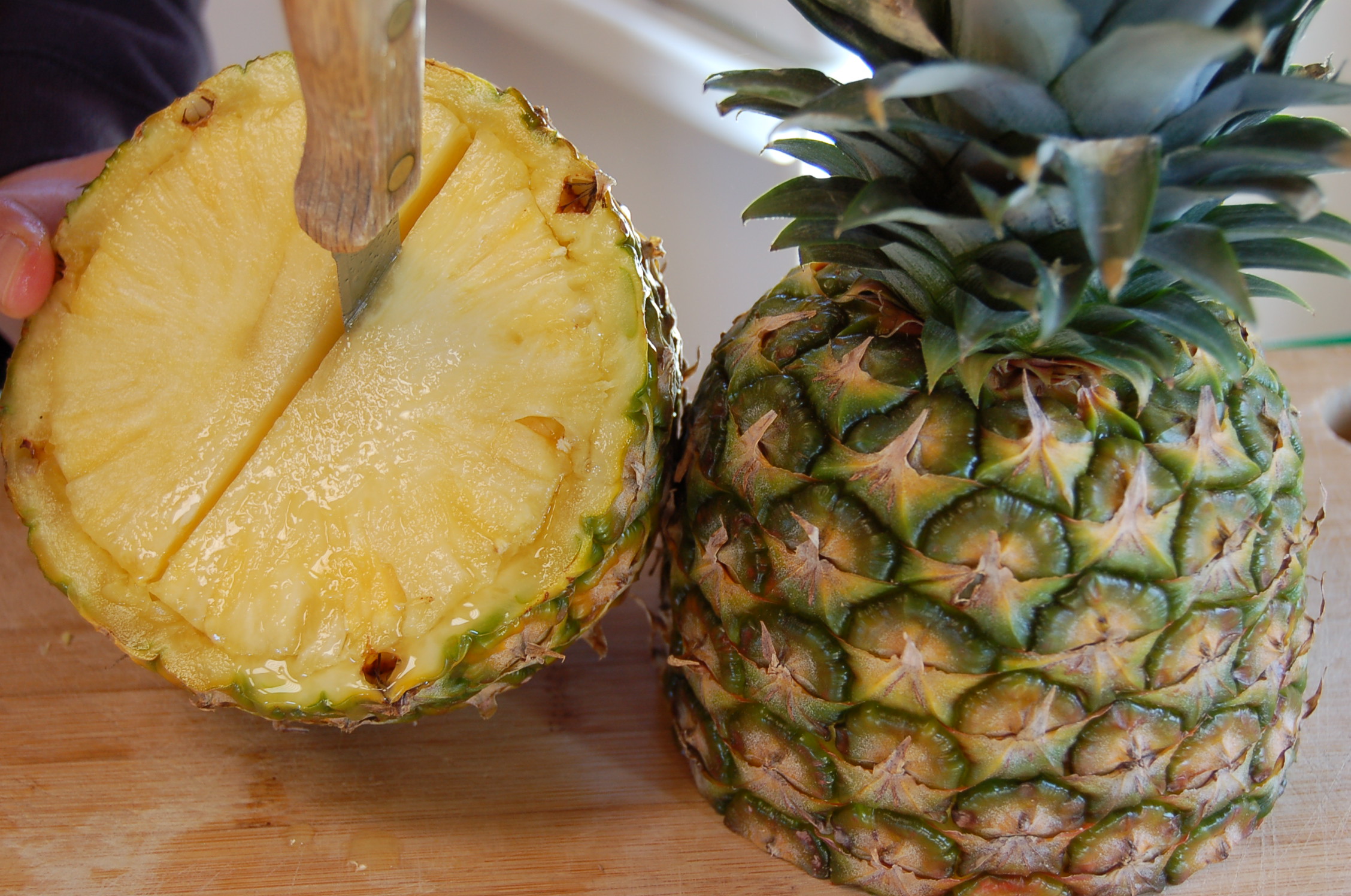 4. Cut in quarters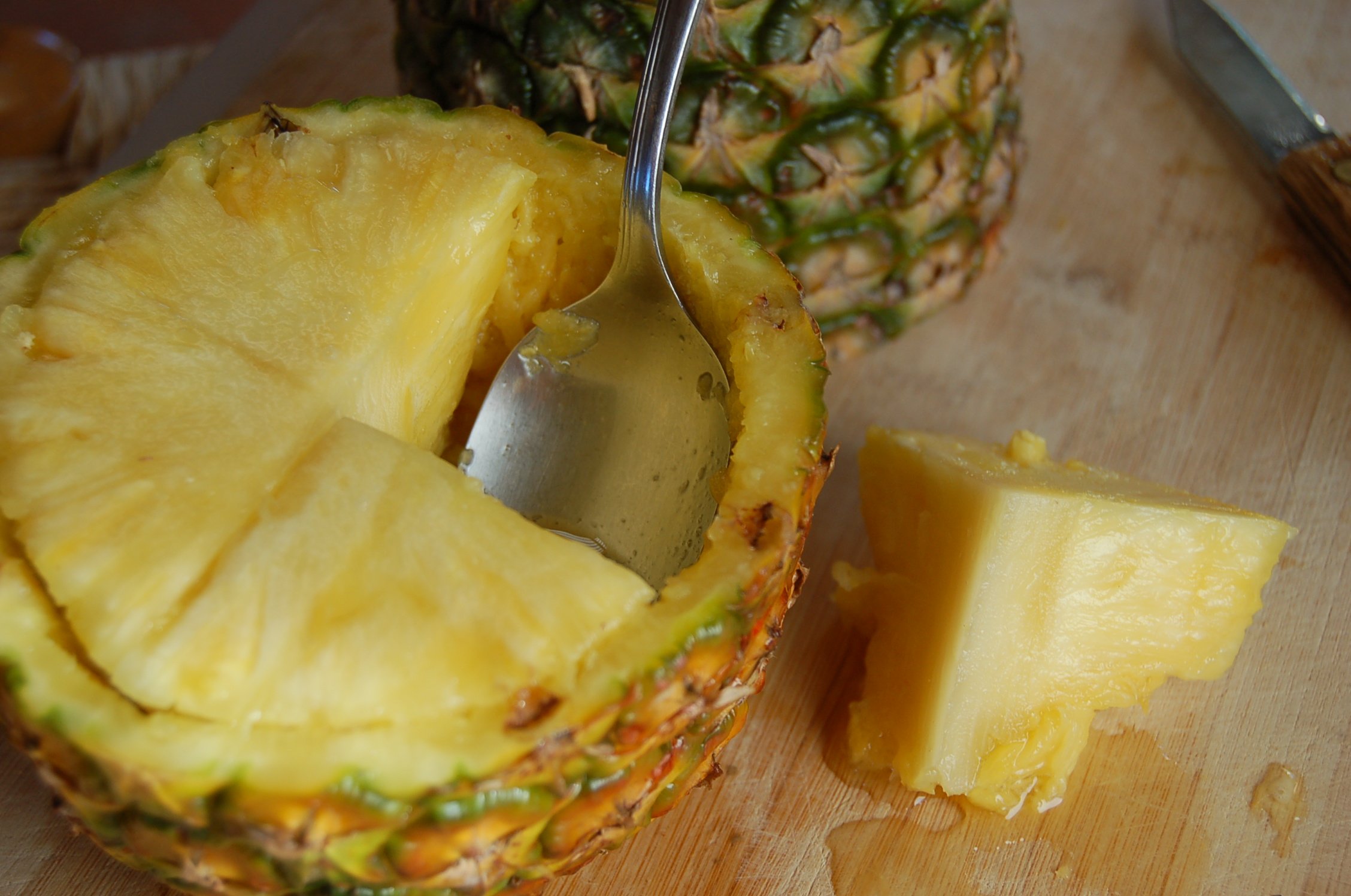 5. Pineapple Bowl – Ta-dah!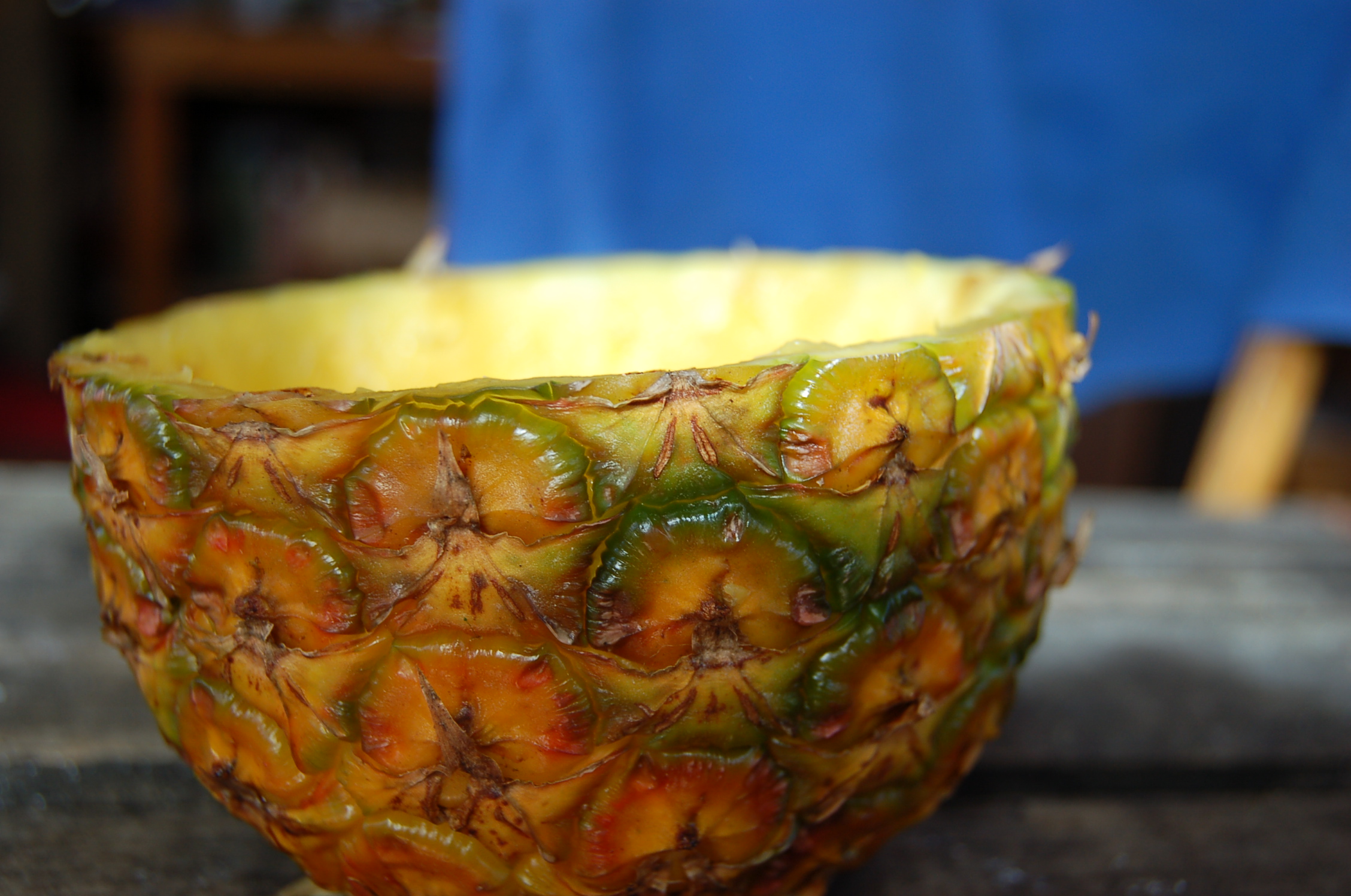 Are you grooving to my jam? Sign up here for my Saturday emails and free Plant-Based recipe ebook. Pucker up!
xo
Molly